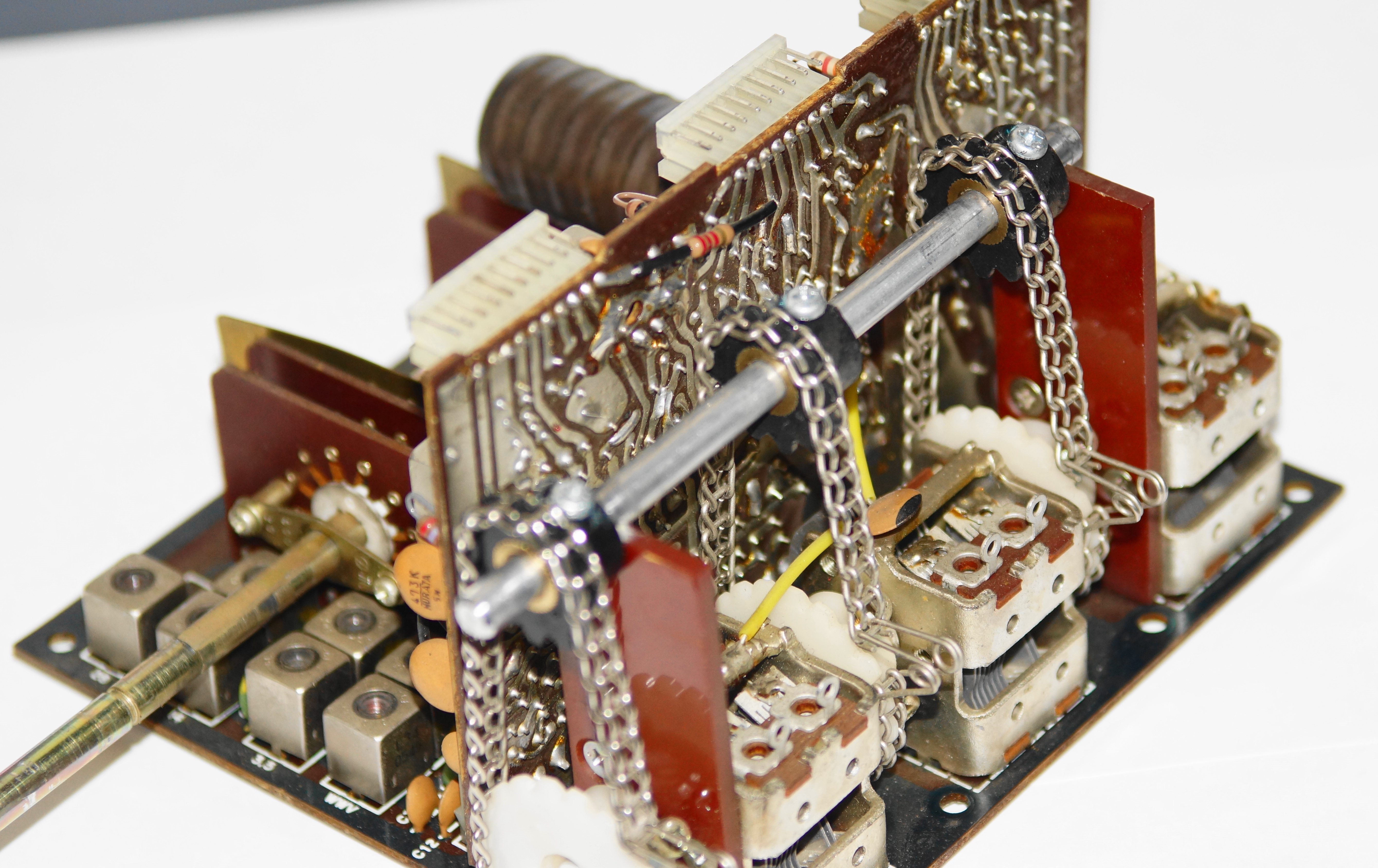 The sprocket sets for the TS-520/820 Transceivers are different than the sprockets used on the 530/830 series of
Kenwood Transceivers. The chains driving the sprockets are also not interchangeable. Each sprocket on the TS-520/820
series has a brass insert which is held to a 6mm shaft with two metric round head JIS screws. These screws require a
special driver. Each replacement sprocket uses a pair of more conventional 4-40 round head #0-phillips head screws.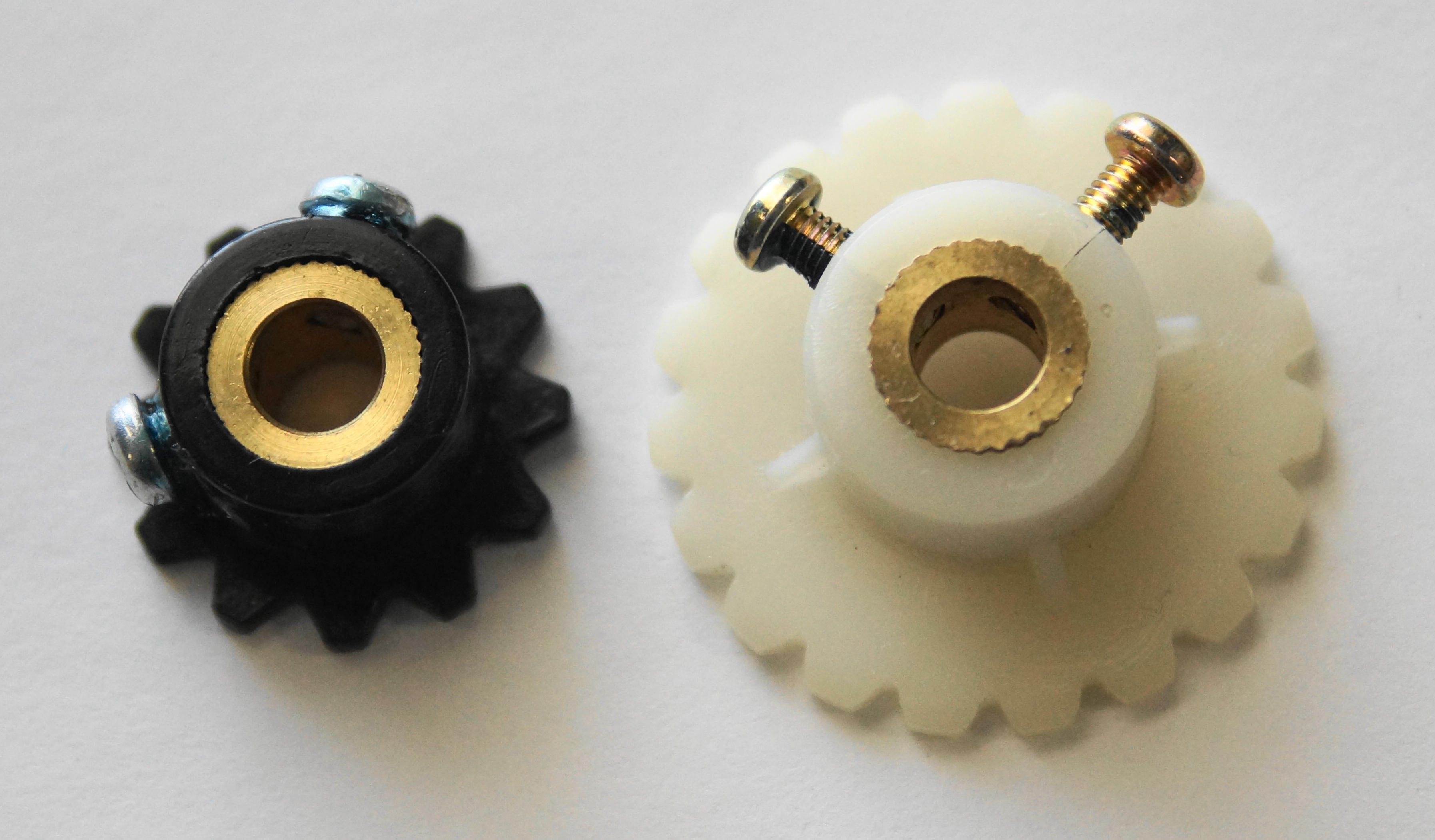 This photo is of both of the original small black and large white sprockets used in the TS-520/820
series Kenwood Transceivers (Notice the crack in the sprocket at the upper right screw)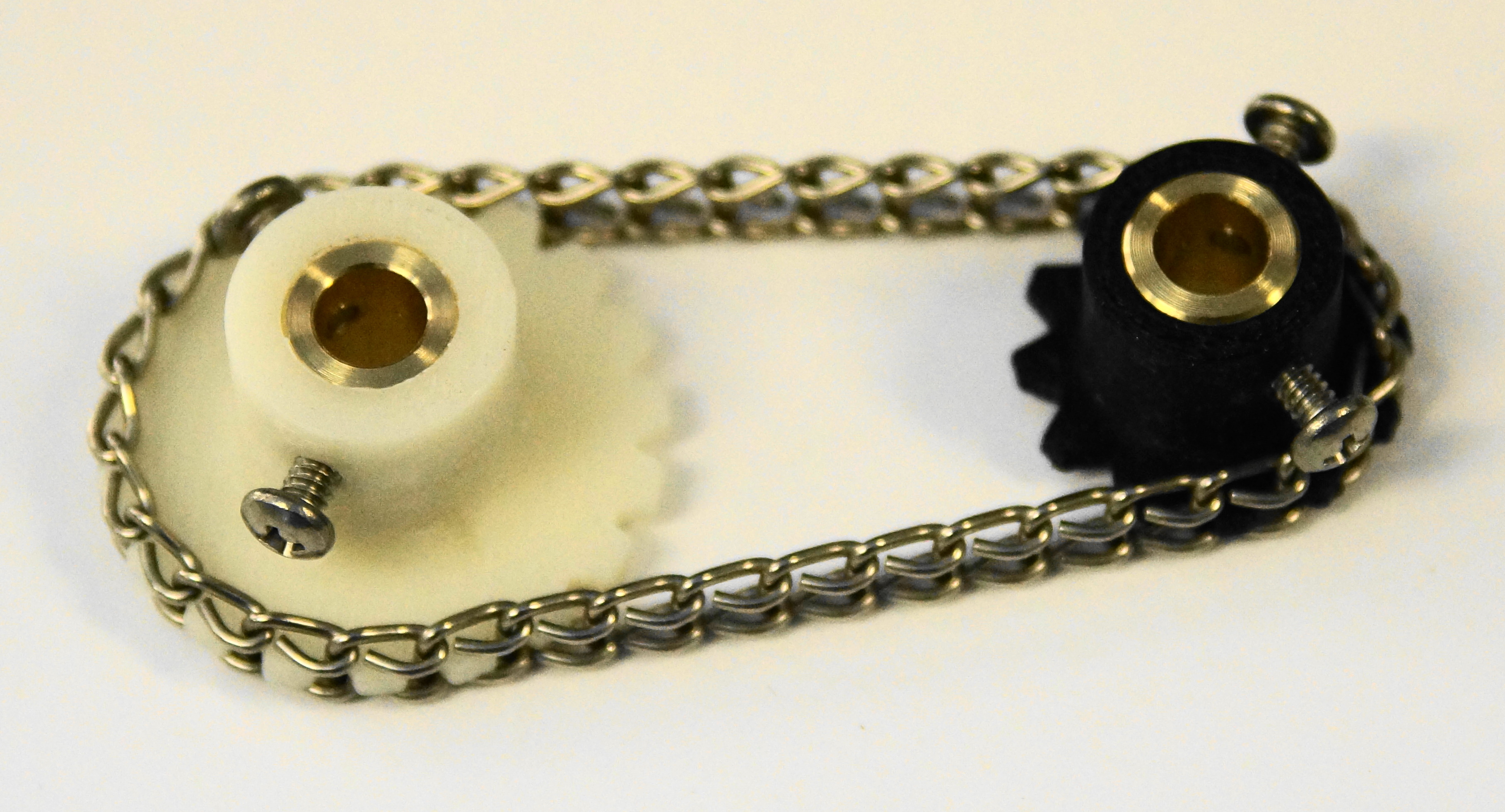 This photo is of the Series II reproduction white and black sprockets for the TS-520/820 series Kenwood Transceivers
Six sprockets (6) and three chain drives connect the drive shaft to the three air capacitors.
The drive system includes three (3) large white and three (3) small black sprockets. Two (2)
additional small black sprockets that are connected with a chain drive, without a tension
device, are used to rotate the band switch.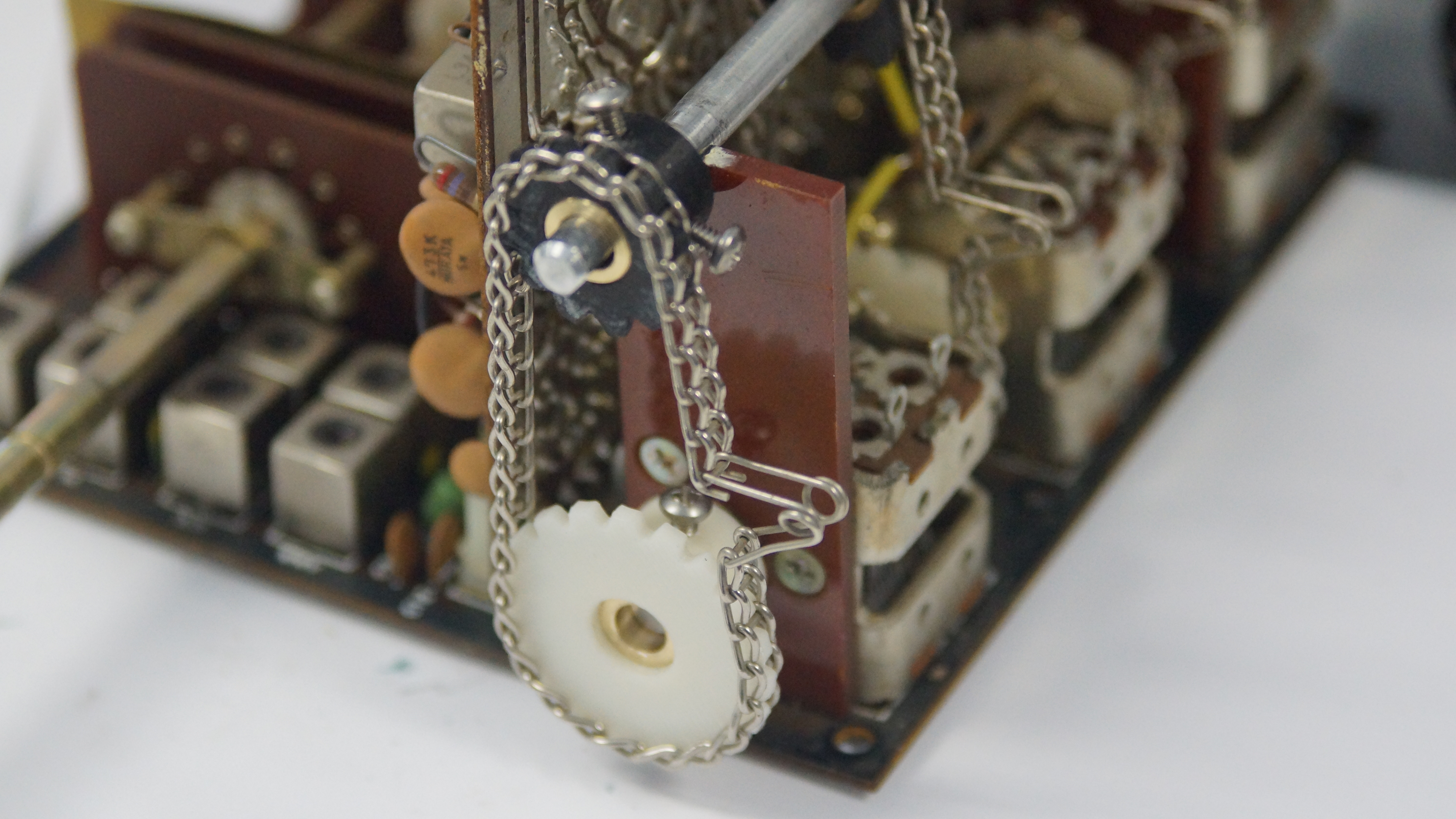 Reproduction sprockets installed on TS-820 coil pack unit.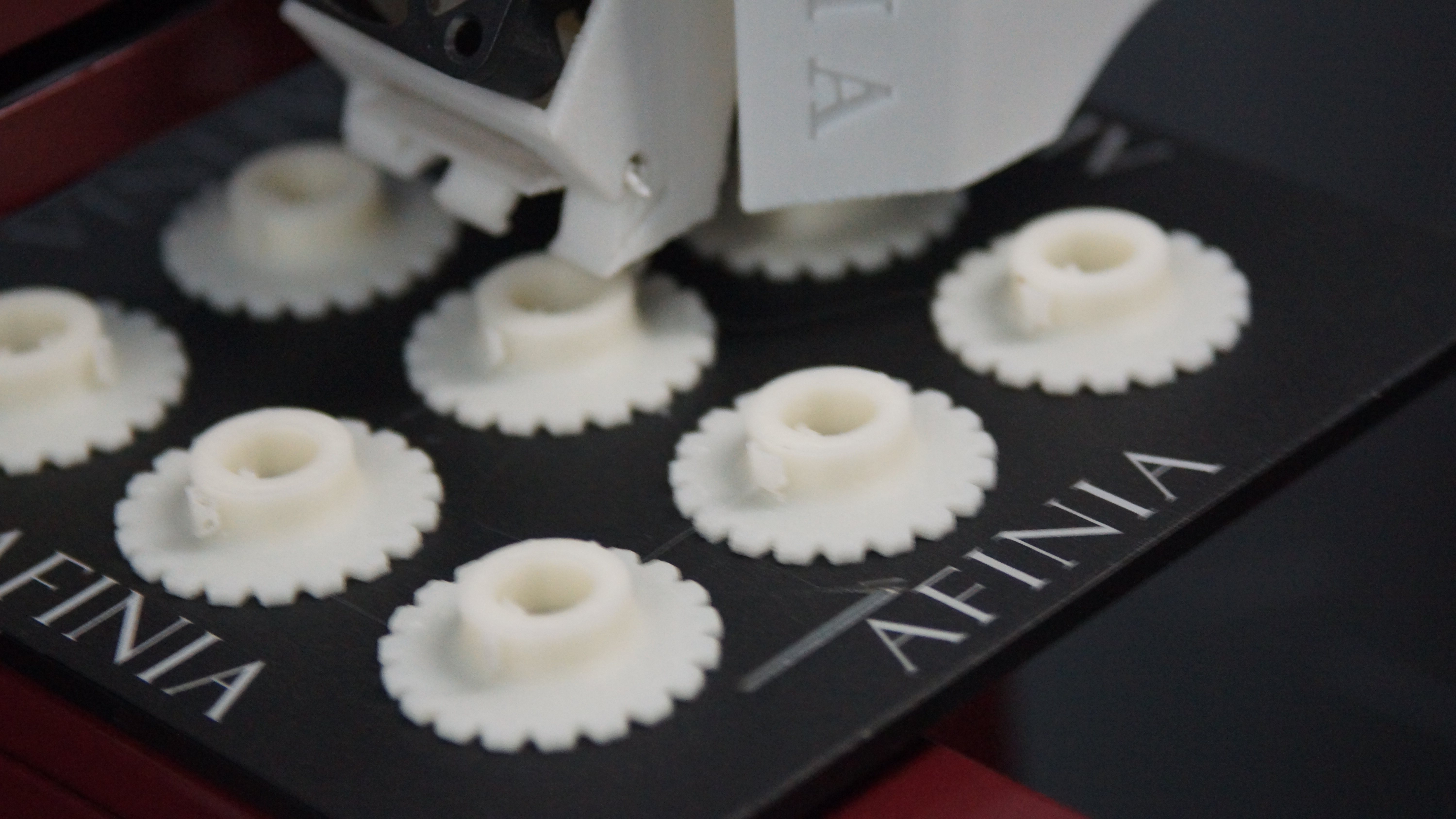 Printing 820 Series II large sprockets