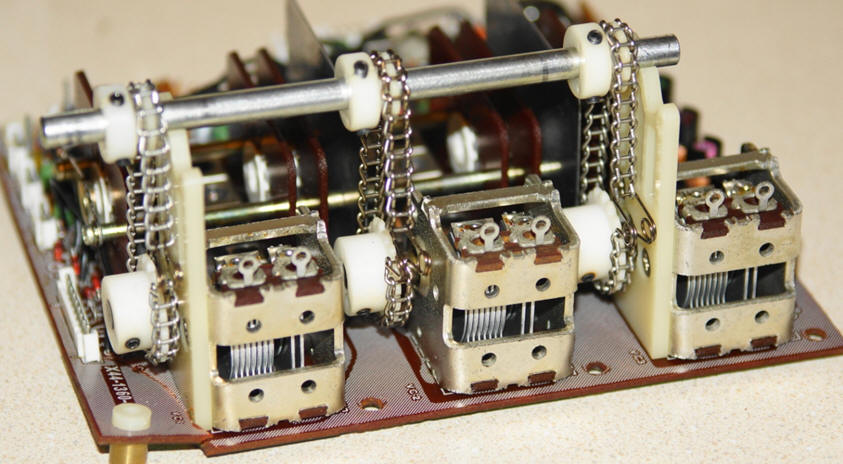 Original TS-830 Coil Pack Board with large and small chain sprockets
X44-1360-00
The sprocket sets for the TS-520/820 Transceivers are different than the sprockets used on the 530/830
series of Kenwood Hybrid Transceivers. The Series II design of the 530/830 sprocket have a pressed in
brass hub that allows for improved mechanical mounting to the 6mm drive shaft and air capacitor shafts.
By lengthening the sprocket shape and inserting a brass hub for mounting, we now have an improved
Series II TS-530/830 replacement sprockets. There were a few reported failures of my initial design
530/830 sprockets. This improved design is an attempt to make the mounting process much stronger
and more reliable. The original 520/820 series sprockets have a brass insert but the later 530/830
sprockets did not have that feature. The 520/820 sprockets were mounted to a 6mm shaft with two
metric round head JIS screws. These screws require a special driver. Each replacement Series II
sprocket uses a pair of more conventional 4-40 round head #0-phillips head screws or (optional) socket head
set screws.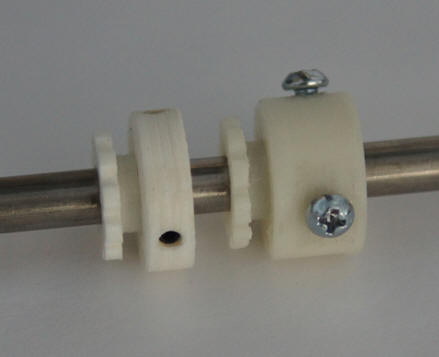 The left hand photo is of and original 830 top shaft sprocket on the left and a Series II version small 530/830 top shaft small sprocket on the right.
The picture on the right is of the new Series II sprocket showing the brass hub insert.
(AVAILABLE WITH PHILLIPS ROUND HEAD SCREWS OR SOCKET HEAD SET SCREWS)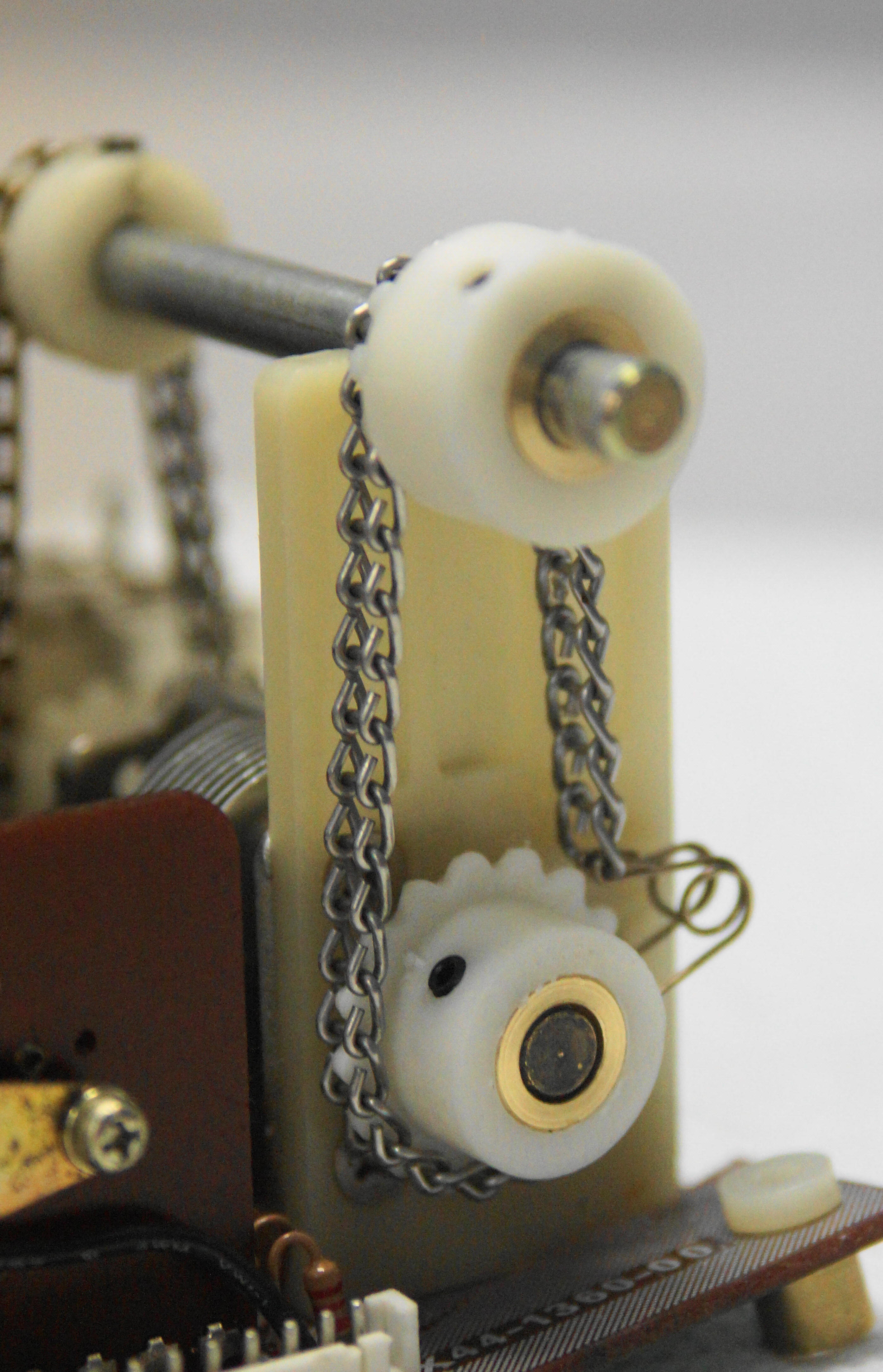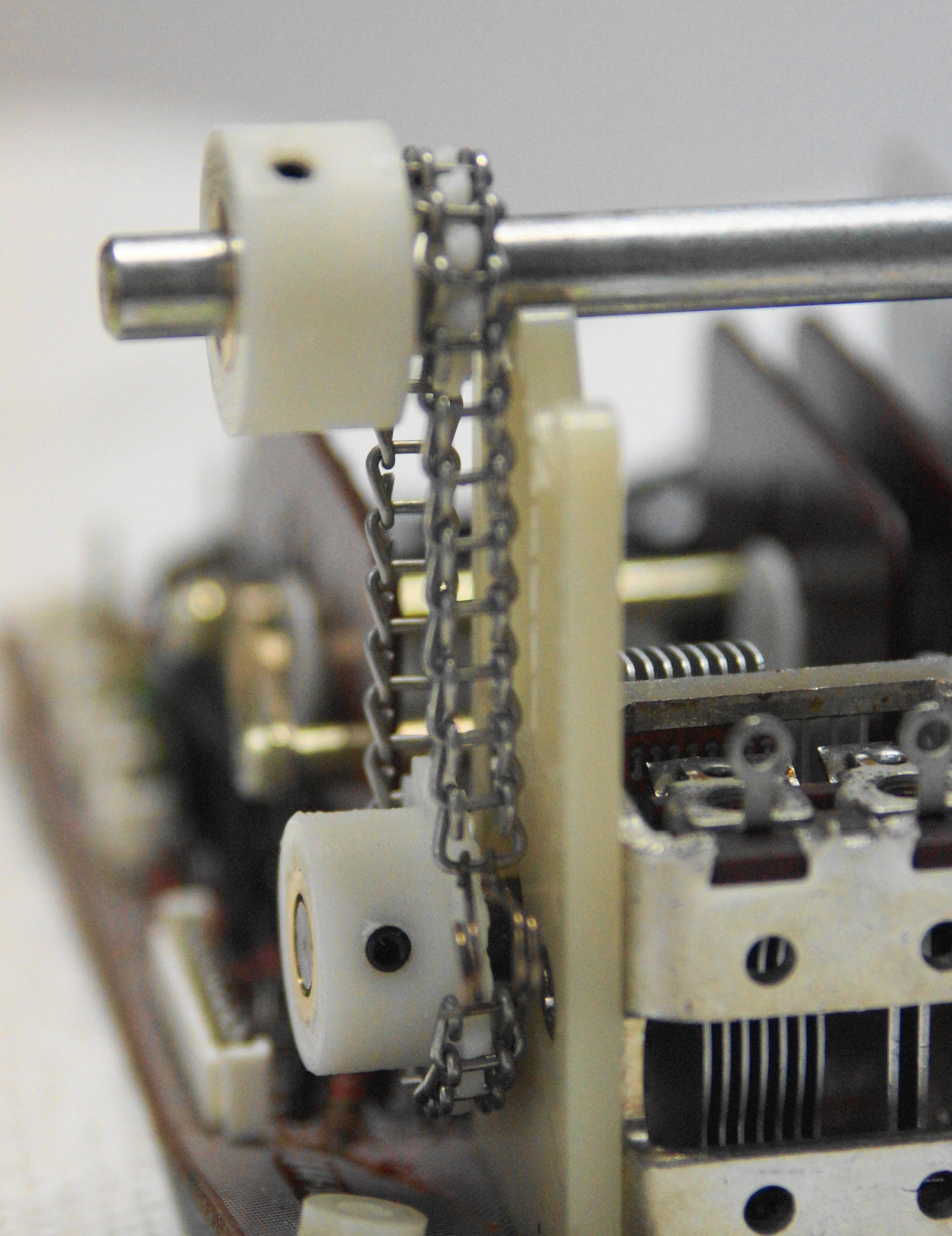 Pictures of the Series II sprockets on a TS-830 Coil Pack Board. The Series II sprockets
have brass inserts with 4-40 set screws to more securely mount the sprockets to the
air capacitor shafts. Series II Sprockets for the 520/820 series are also in the works.

Contact NR6C at NR6C@roadrunner.com