This page includes information and pictures of the Series II Kenwood replacement sprockets.
The Series II Kenwood Sprockets are available for the TS-530 and TS-830 series Transceivers
Coming soon Kenwood Series II Sprockets will be available for the TS-520 and TS-820 series Transceivers

Series II for the 530 and 830 Transceivers
IMPROVED SERIES II SPROCKETS ARE NOW AVAILABLE FOR THE TS-530 AND TS-830 (see pricing below)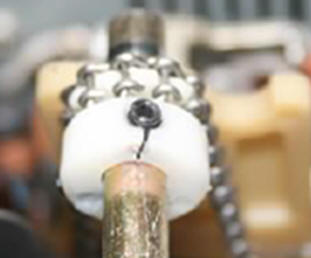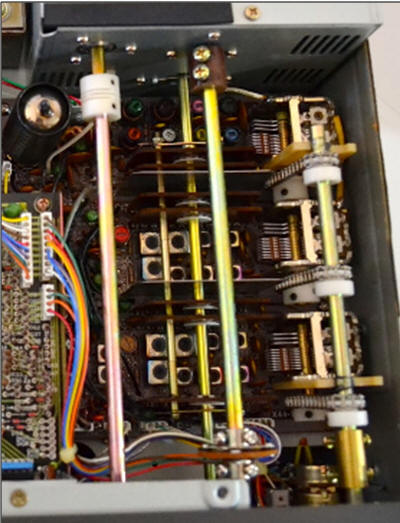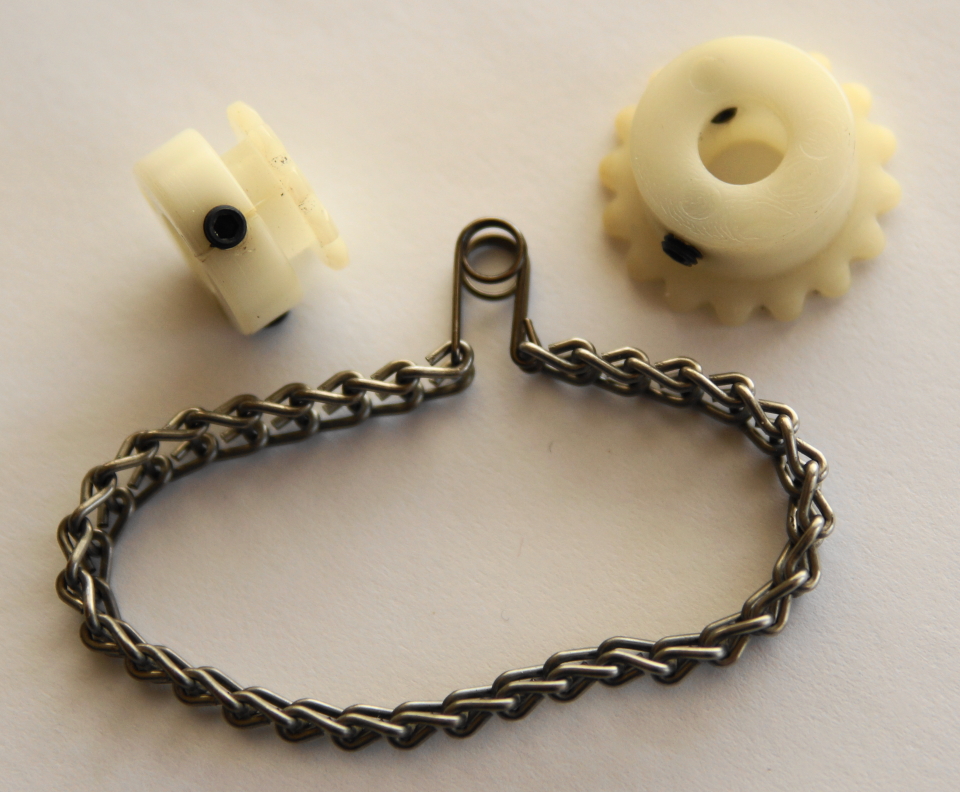 It's not if it breaks, it's when it breaks. Six sprockets installed in a Kenwood TS-830 Chain drive, both small and large sprockets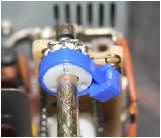 Repair it or Replace it. For about the price of the glue and a strap you can now purchase a new replacement sprocket set.
It was recently brought to my attention that as the Kenwood Hybrid TS-530 and TS-830 Series Transceivers age, there continues to be a systemic failure of the small sprockets in the sprocket driven air capacitor drive mechanism. Now I am manufacturing replacement sprockets. The original (upper) small sprockets were manufactured with a hub wall of 0.200". The new replacement sprocket hub wall has been increased to 0.250" to accept a 1/4 inch long 4-40 socket head set screw. I could not resist the liberty of converting them from metric to English. The new designed sprockets are made of a durable ABS material. This hub depth on each side has been increased 0.050" over the original sprocket design, adding 0.100" to the diameter of the hub. A combination of the nylon material and limited thread depth caused the original sprockets to crack and fail over time. (See center picture above) The lower larger matching 16 tooth sprockets are also being reproduced. Three of the large and three small sprockets are used in each Hybrid Transceiver.
Replacement Kenwood Sprockets
Comments by Terry K9TW and Installation Comments by Craig W3CCR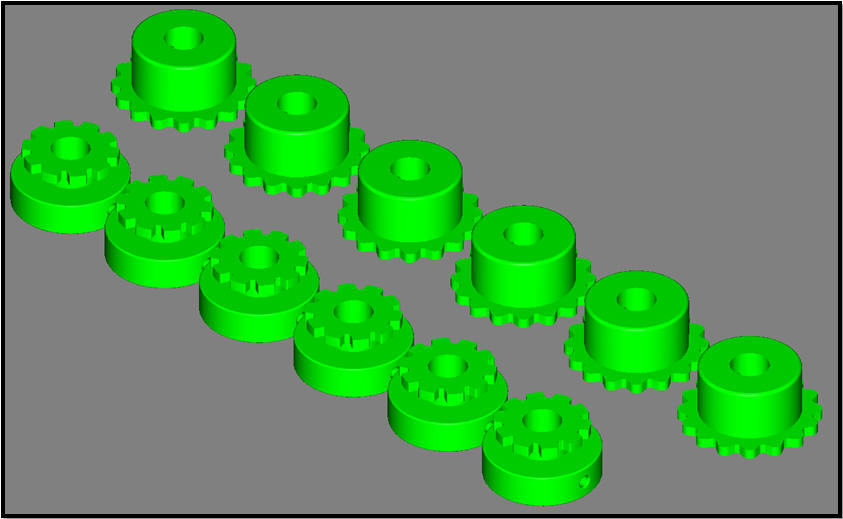 I reengineered a pair of old sprockets, creating solid models as shown above.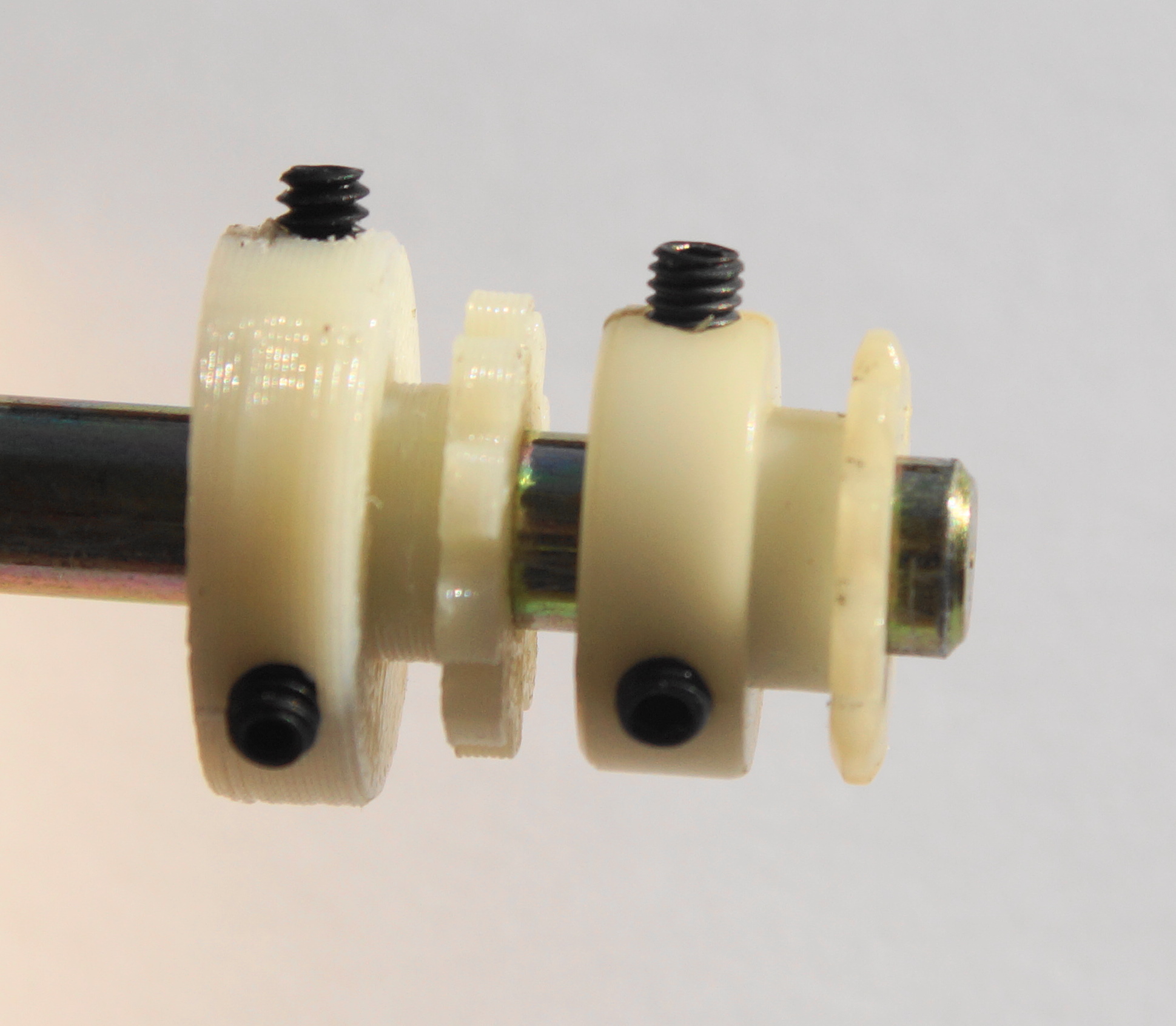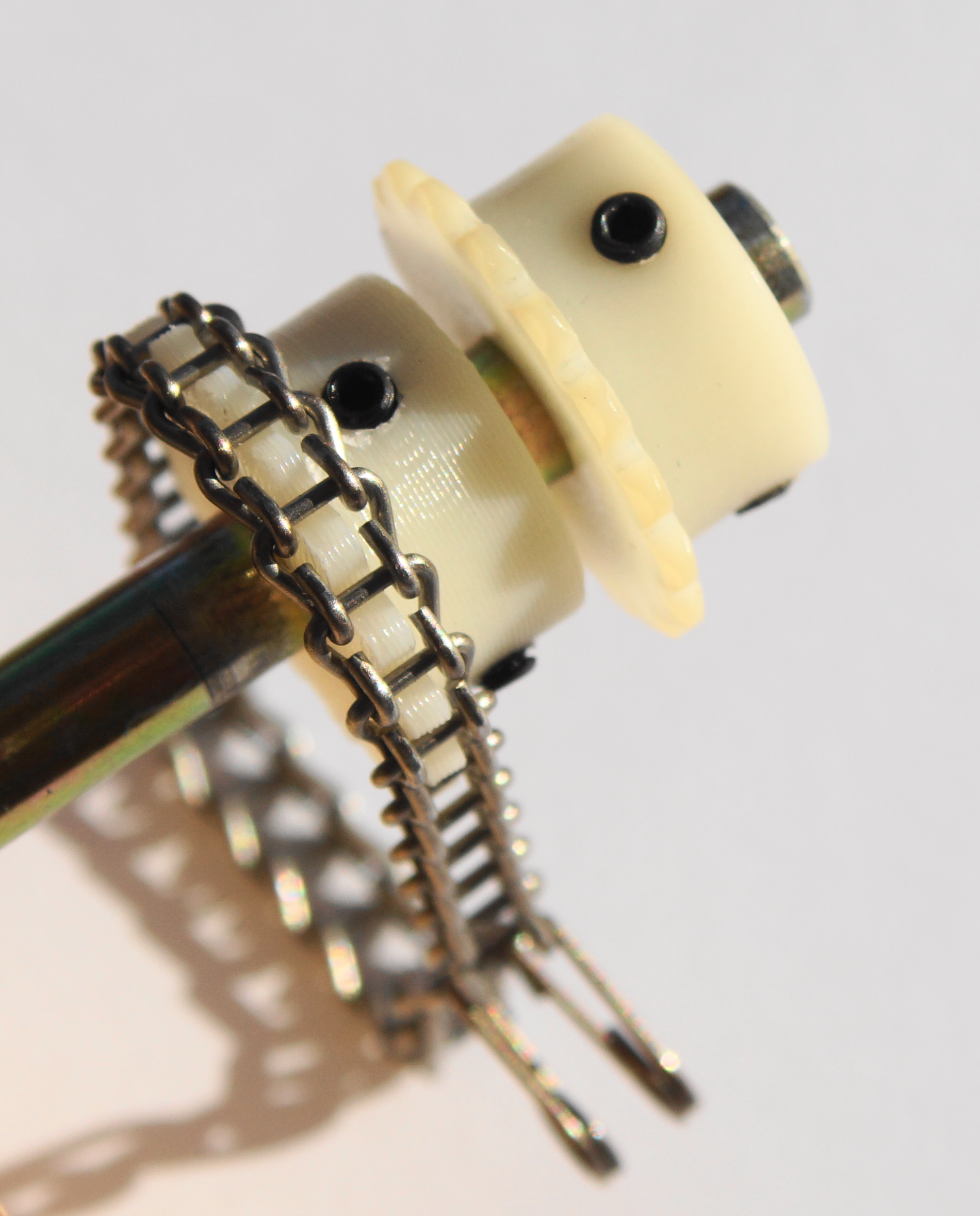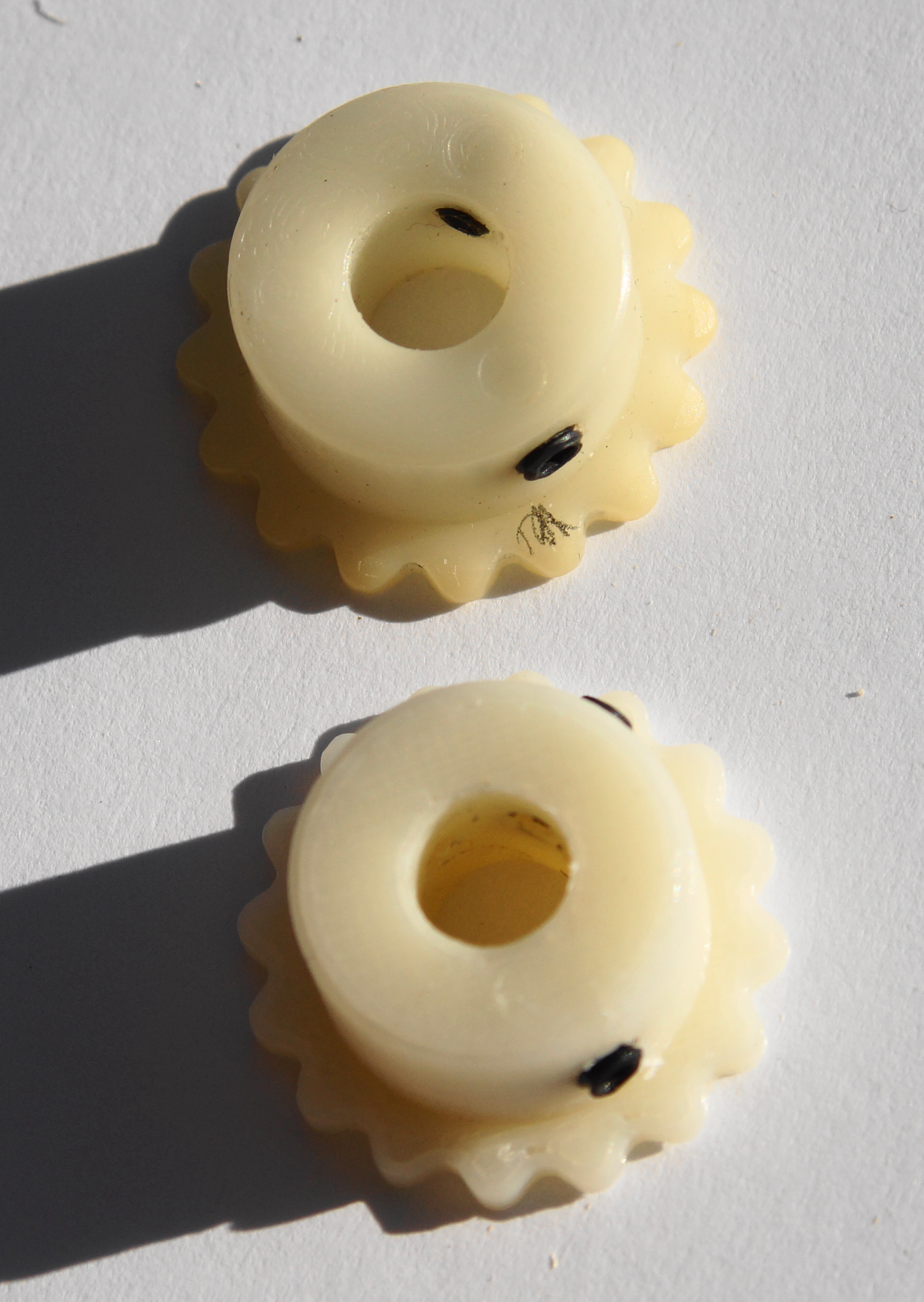 New Reproduction small sprocket (Left) Ladder Chain on new large Sprocket Old Large Sprocket on top
Note larger stronger hub design Original Sprocket (Right) Reproduction on Bottom

ABS Material Specifications

Chain Specifications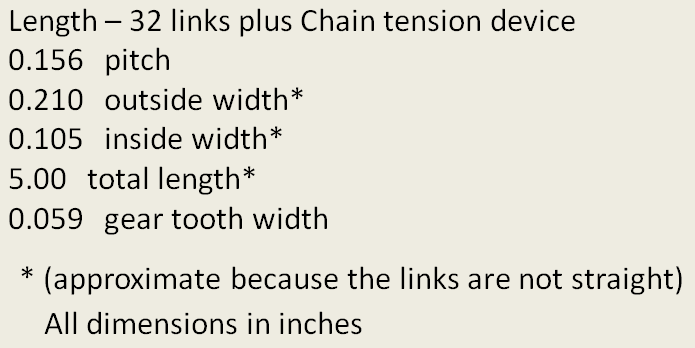 Original Sprocket set screw fits a 1.5mm hex wrench, Replacement sprocket set screw fits a 0.050 inch hex wrench.
PRICING AS FOLLOWS FOR THE SERIES II SPROCKETS
One set of Series II - (3) three small sprockets $19.95
Two sets of Series II - Two sets of (6) small sprockets $38.95
One set of Series II - One set of (3) large sprockets $19.95
One Complete set of Series II - (3) three small and (3) large sprockets $38.95
Pricing includes shipping and handling to U.S. and Canada
When requesting International Shipping select that option ($14 USD) on the Add to Cart menu
A little about NR6C
(click Here)


If you have a special request or special order i.e. for TS-520/820 sprockets email NR6C



Contact: NR6C@roadrunner.com

Back to Home Page