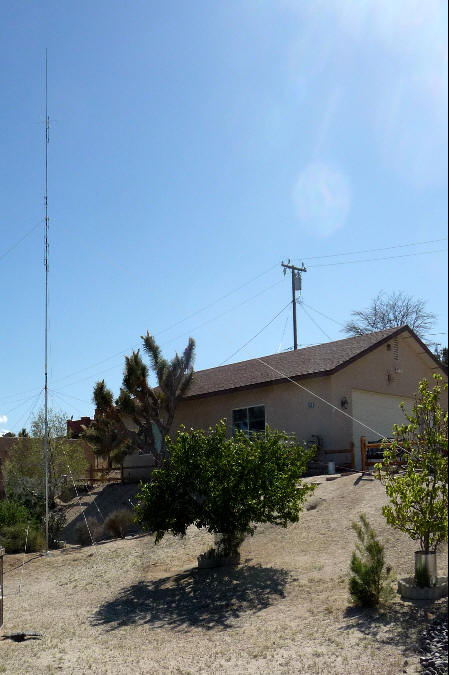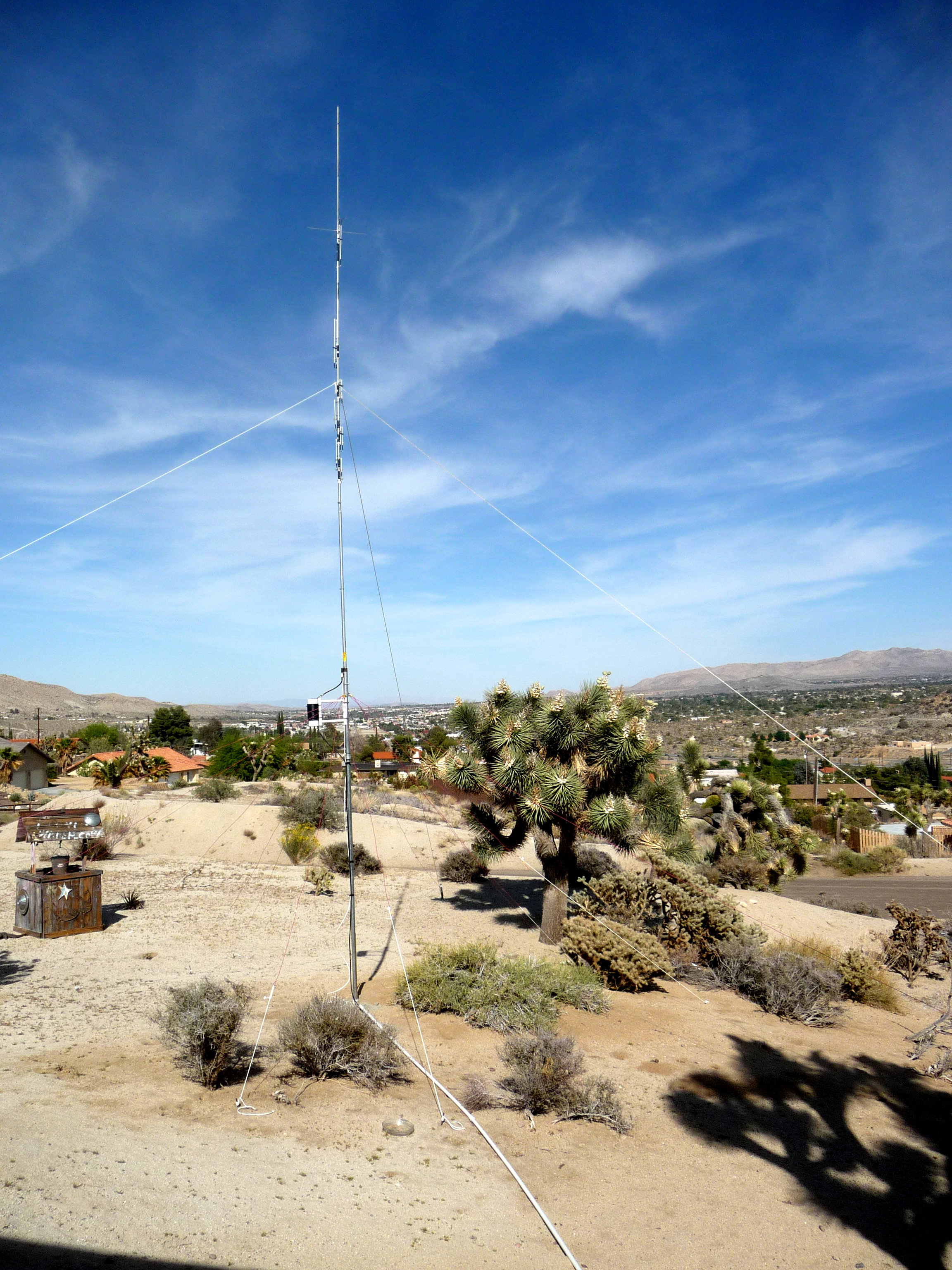 View out the window of the station (elevation 4,000 feet)
In 1979, after receiving my General Class FCC License, I purchased my first HF Amateur Radio Station. I have enjoyed many hours of conversations with amateur radio stations around the world. After being off the air from 1995 through mid 2013 I have had the opportunity to reactivate my amateur station at a new location. In the past, I had a beam antenna which could be rotated and pointed in the desired direction. Now I am using a vertical antenna which has some limits but does allow operations on 8 different bands. (Frequencies)




For those Amateur radio operators that might want to review the tuning procedures
for the Kenwood Hybrid TS-820S Transceiver, they are as follows...
(Click on the Meter Picture to download the Tuning Procedures file)
Showing 225 ma of Plate Current when loading for Power Out (recommended not to exceed 225 ma.)
For information on how to repair the TS-820S VFO (click here)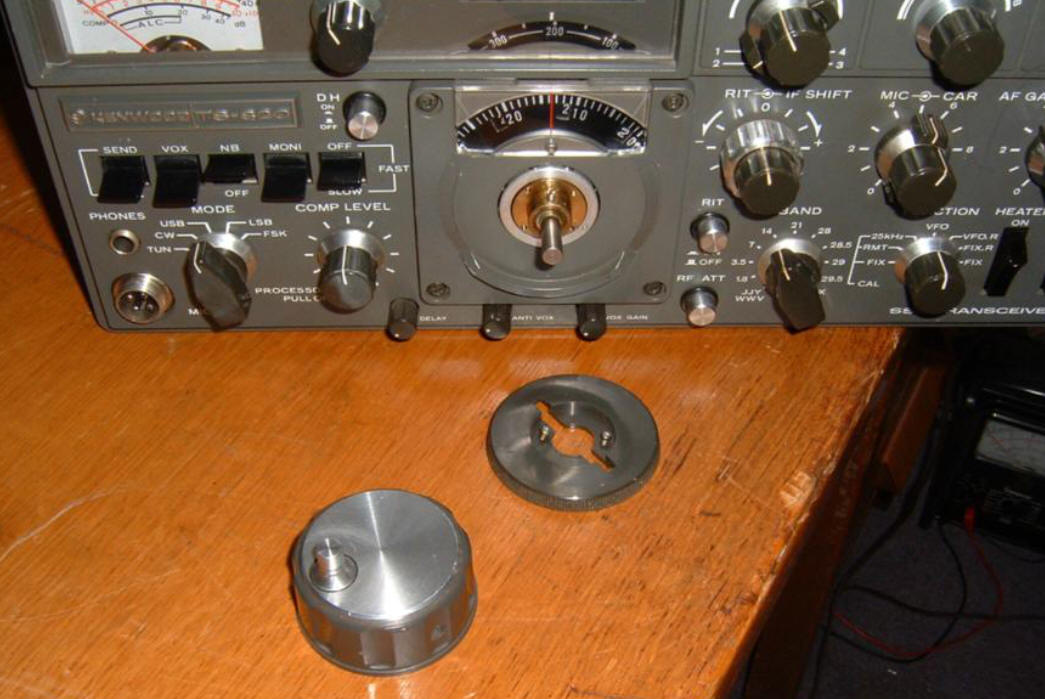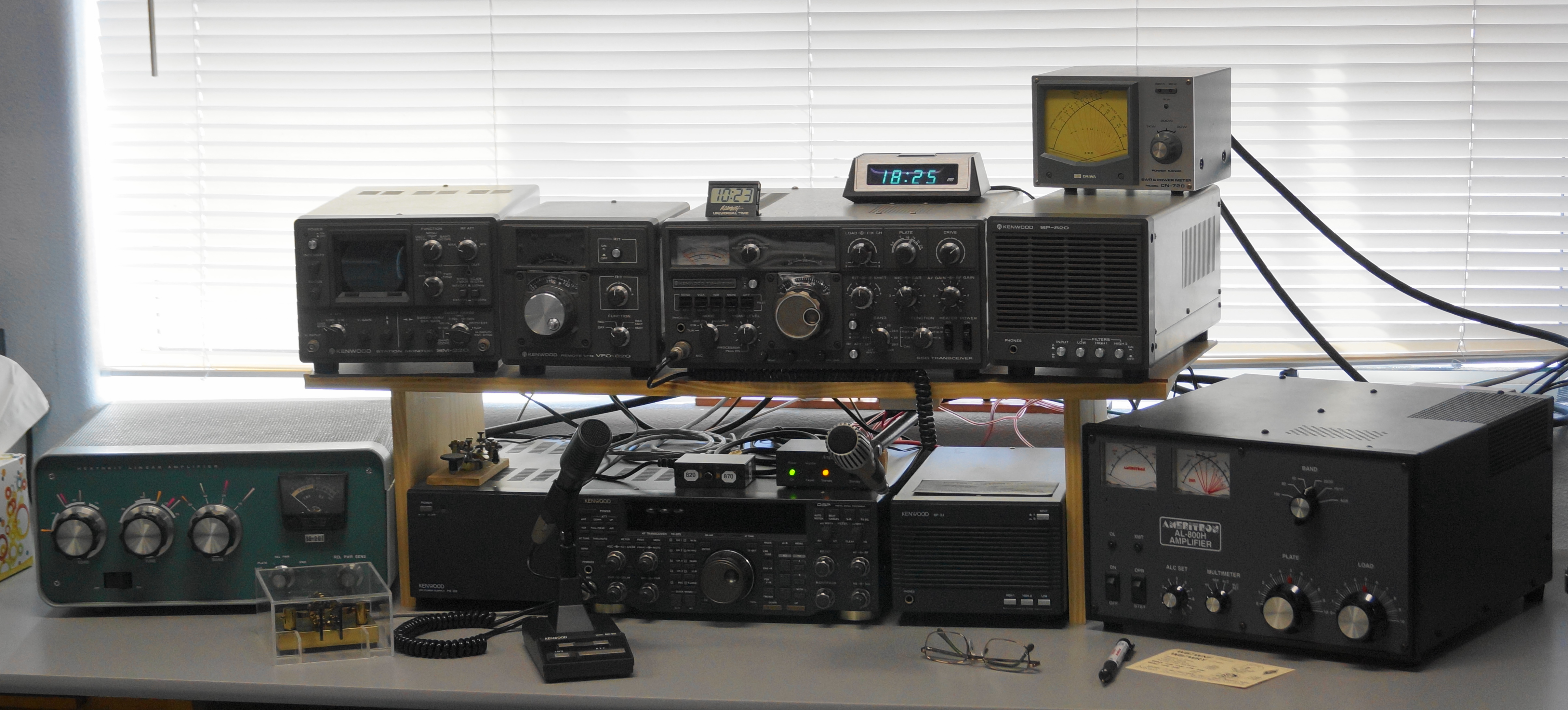 The Amateur Radio Station, consists of (Top Self) a Kenwood TS-820S, MC-50 mike, external VFO-820, SM-220 Band Scope (with BS-8 pan adapter), SP-820 Speaker. I completed the DXCC Award for confirming contacts with amateur radio stations in a more than a hundred countries. My custom made Gold, Iambic CW keyer is in the left foreground (see below). In 1995 I upgraded to the (lower center) TS-870 solid state Kenwood Transceiver with power supply, speaker and MC-90 mike. On the left is a Heathkit SB-201 amplifier I received from the estate of a silent key friend and on the right an AL-800H Ameritron amplifier as well as a Heathkit SB-220 in reserve.
A useful modification to the Heathkit Amplifiers was to install, two, six turn Vernier's on each amplifier. The stock dial and pointer were separated and mounted on the Vernier mechanism so that the pointer, fine tunes and moves at a six turn reduction. The dial retains the completely stock Heathkit look. The NR6C Solid Brass Keyer (below) is a custom copy by NR6C of the Bencher BY Series Iambic Paddle BY-3 in Gold.










Kenwood TS-870 - AmpKeyer (Front) AmpKeyer (Back) SB-220 Amp - Amp inside - Panel Meters - Panel Back - SB-201 - NR6C Keyer - Kenwood TS-820
(Click on Thumbnail)
Below is a copy of the Current QSL card which I send to a few stations. It is used to confirm a contact with that station.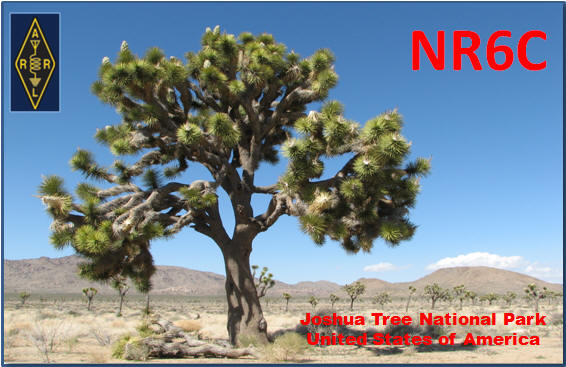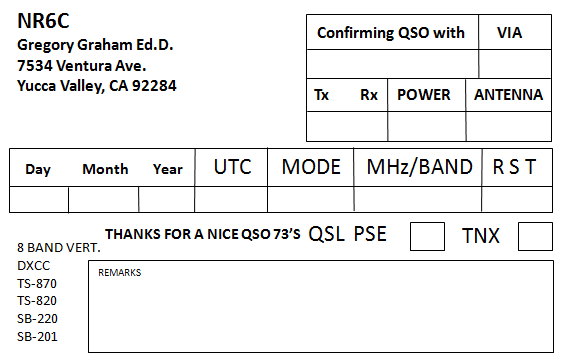 CURENTLY USING THE AMERITRON AL-800H AMPLIFIER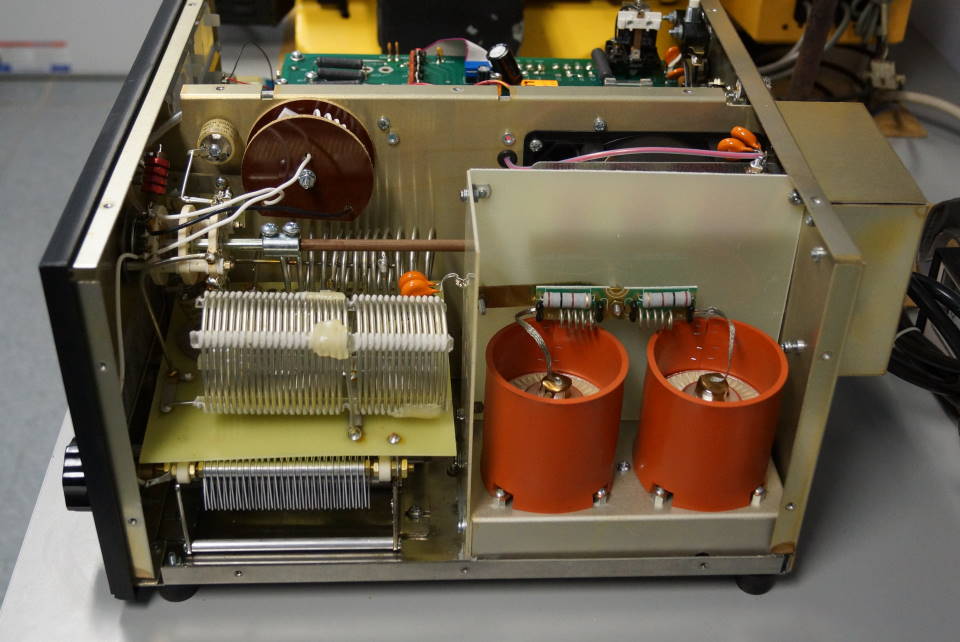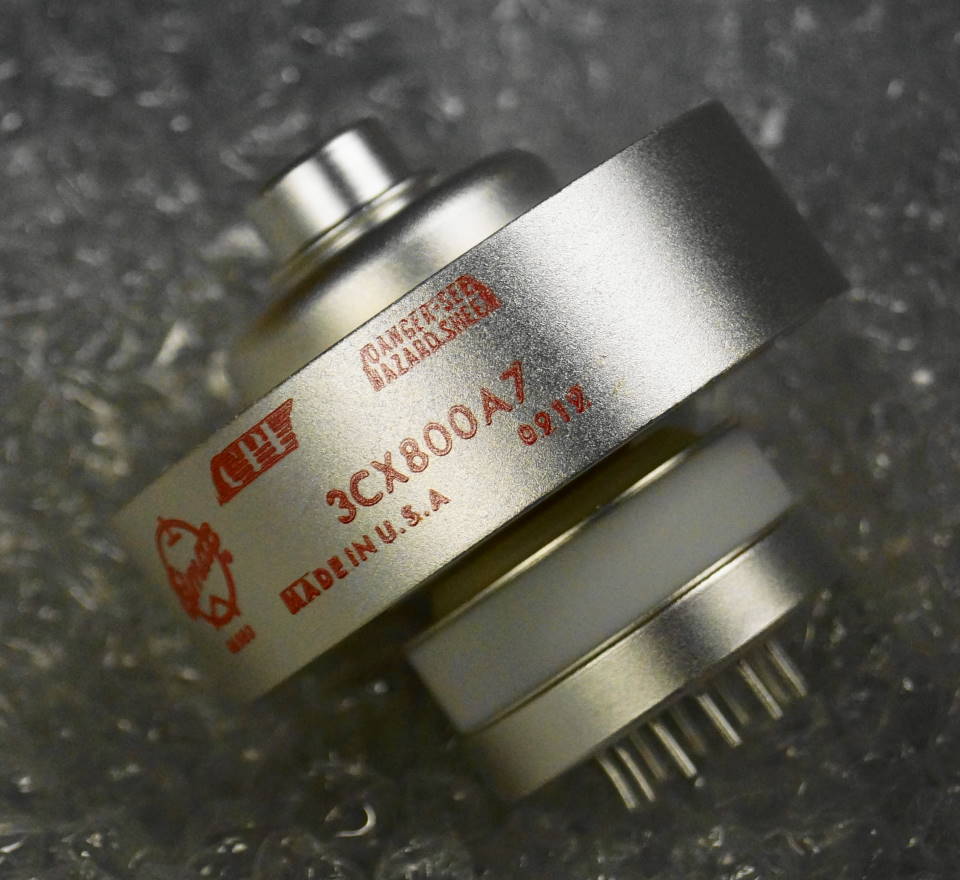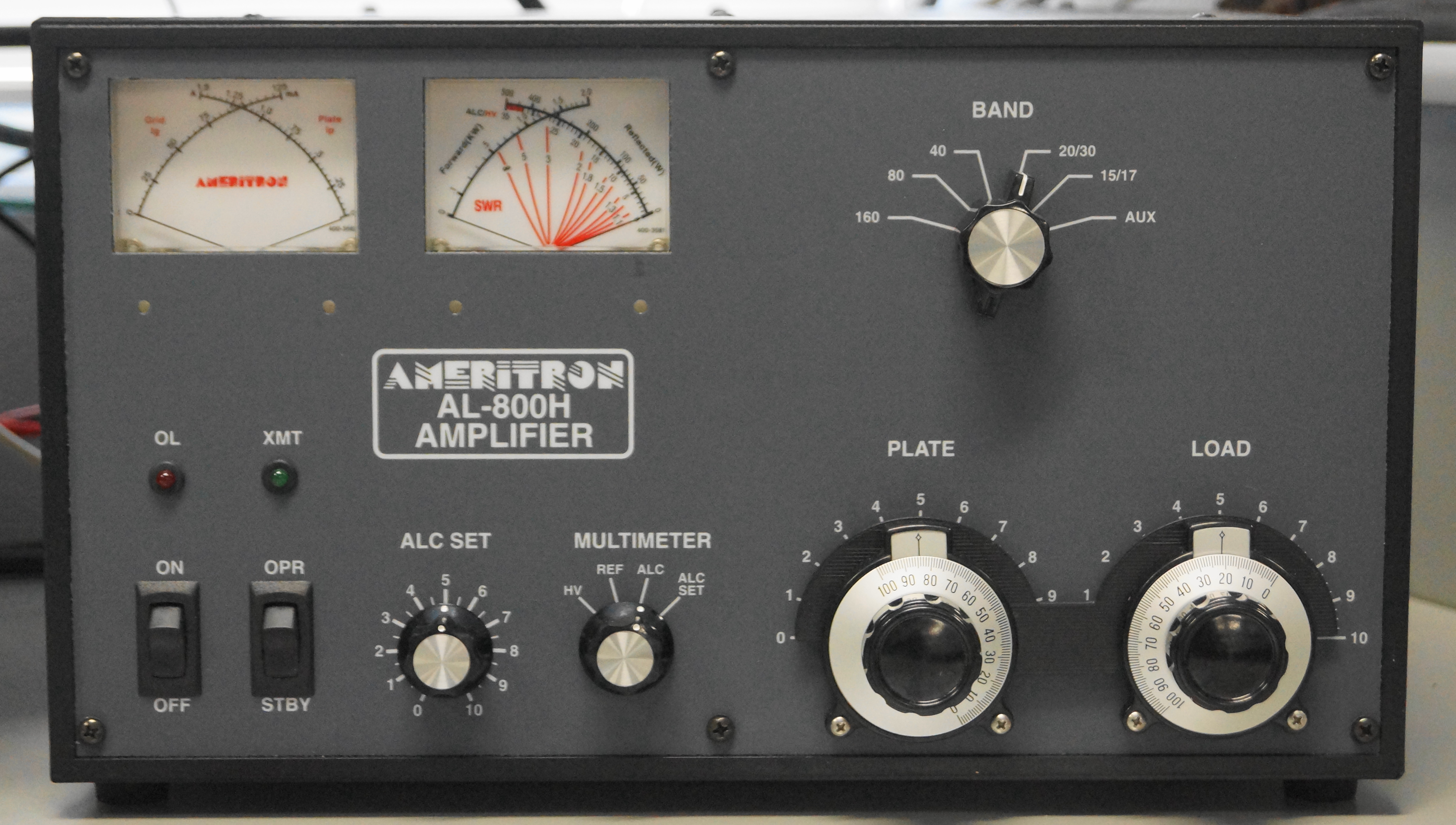 Ameritron AL-800 with Rapid Tune modification